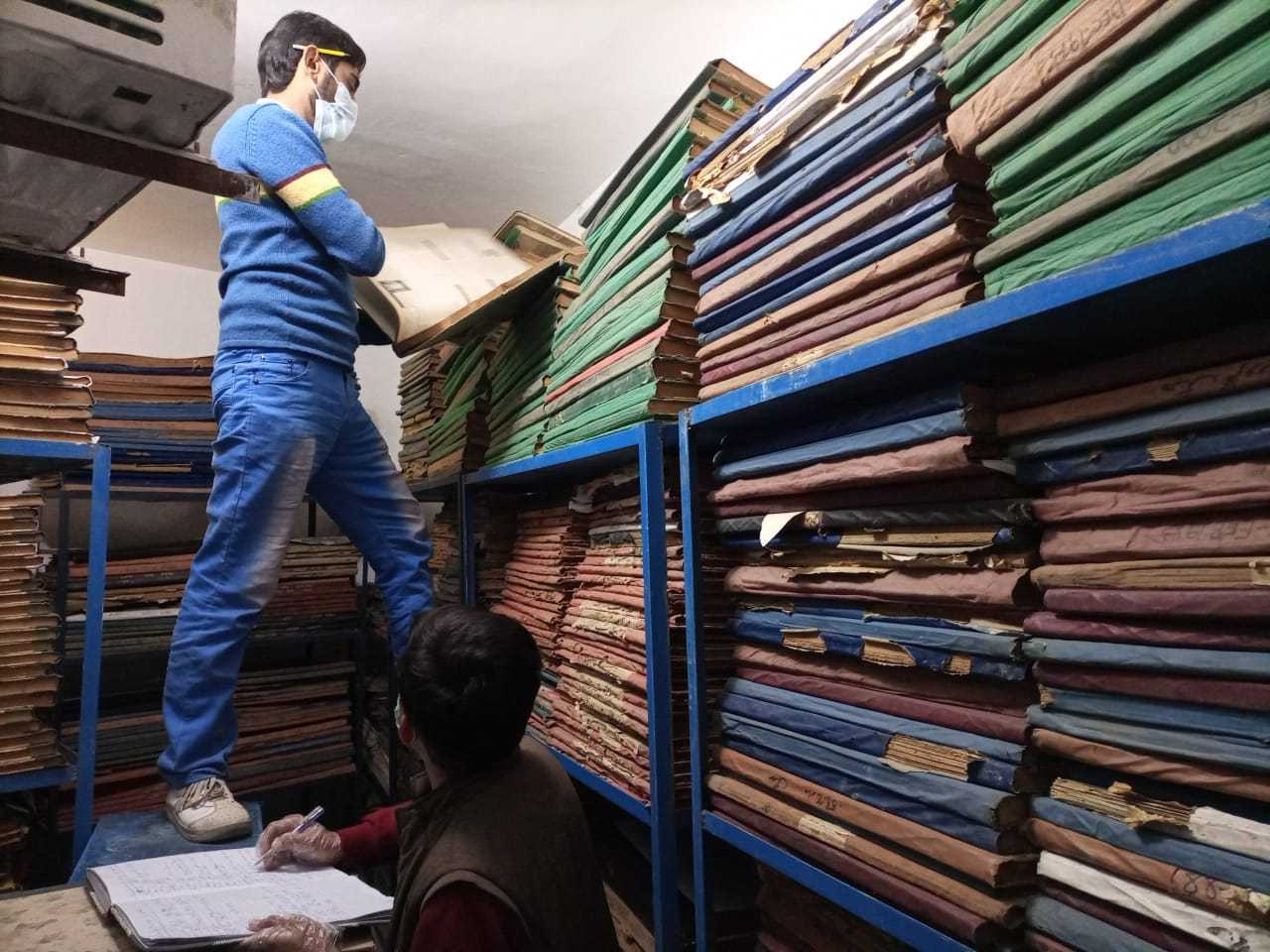 About SARRC
With 40,000 print, audio, and video items, the South Asian Resource and Research Centre (SARRC) houses the most extensive collection on democratic and socialist politics in Pakistan. This includes court cases against democratic activists inaccessible in national archives; journals, pamphlets of collectives opposing military rule; oral history interviews of feminists and agrarian activists; and social justice documentaries on minoritised Christians. It also includes folk literatures in a range of regional languages including Punjabi, Sindhi, Torwali, Kashmiri, Gujri, and Balti.
Self-funded, volunteer-managed, and long known to academics and activists, the SARRC collection has been compiled over fifty years by archivist and former organiser, Ahmad Salim. Also a poet and historian, Ahmad Salim has meticulously built an extensive collection featuring popular, progressive, democratic, feminist, and anti-colonial histories in Pakistan. SARRC showcases an array of materials crucial for scholars and organisers dedicated to decolonising history and knowledge. It is also essential for all Pakistanis committed to conserving their rich histories of democratic struggle.
Vision
At SARRC, we are committed to conserving Pakistan's rich democratic and progressive inheritance—and ensuring that it will always be available, for free, in Pakistan for our country's scholars and activists. While we plan to make some parts of our archive available digitally, we believe that it is essential for international scholars to visit our physical collection in the Murree Hills to appreciate the physical, material context of our collection.
In the future, we are planning to further extend our collection, feature some parts of it digitally, and develop Teaching Tools on select periodicals in collaboration with the research initiative, Revolutionary Papers. We invite intellectuals and political workers from across the country to donate their collections to SARRC, to ensure independent safe-keeping and access for as long as SARRC exists. At the moment, three magazines (al fatah, meyār, and awāz) are available digitally and can be accessed on this website; we plan to digitize a few more materials over the next few years because of their physical vulnerability.
Finally, in collaboration with Revolutionary Papers we are developing Teaching Tools. Teaching Tools will consist of webpages that feature the context and content of select progressive journals, to make them more easy to teach in educational and movement settings. If you are interested in helping us develop a Teaching Tool for any of the journals, pamphlets, magazines or other print materials in our collection, please get in touch with Revolutionary Papers via this contact form.
Visiting SARRC
The entire SARRC collection is searchable via this link. We encourage researchers to use the search catalogue to prepare a list of materials that they would like to browse before coming to SARRC. However, Ahmad Saleem also welcomes all researchers to come and introduce themselves and their projects and is happy to advise which parts of the SARRC collection will be most useful.
The SARRC archive is located just outside Islamabad in the Murree Hills. To arrange a visit, please contact, preferably via phone or WhatsApp:
Address:
House No. A-57, Street No. G-2
Near Baroha Chowk, Judicial Town
Tehsil Murree
Islamabad, Pakistan
Getting to and from SARRC:
The archive is easily accessible by car. However, public transport options are limited. If you are unable to arrange your own transport, please contact the SARRC team, and they may be able to assist your travel to and from the archive.
anchor
House No. A-57, Street No. G-2
Near Baroha Chowk, Judicial Town
Tehsil Murree
Islamabad
Pakistan