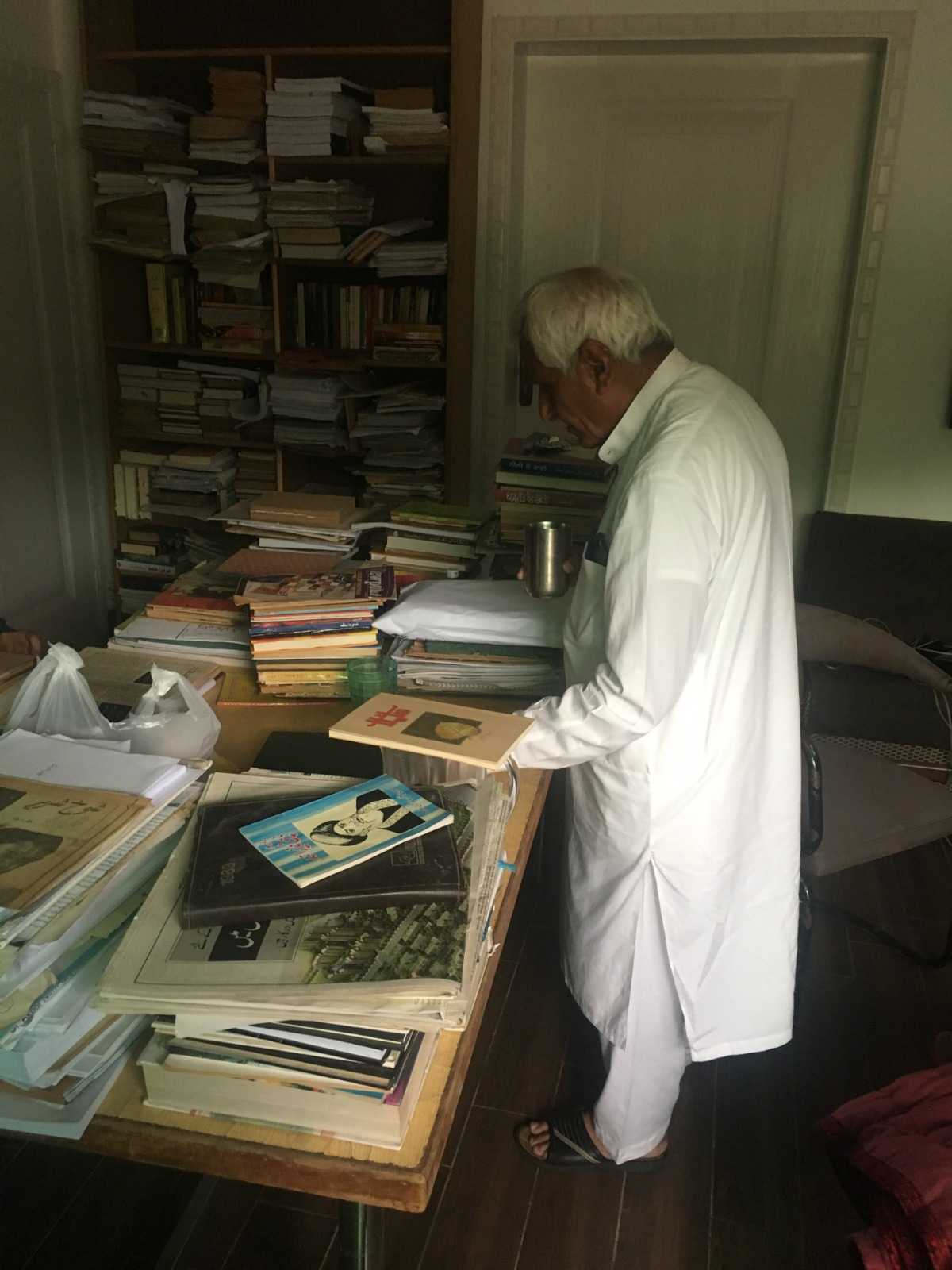 Donate
Help us preserve Pakistan's progressive inheritance!
Securing the preservation, digitisation, and cataloguing of the SARRC collection remains a pressing matter for progressive scholars and activists to protect the dissident heritage of Pakistan, and more broadly South Asia.
At seventy-eight years of age, Ahmad Saleem is the only one who can navigate the collection for researchers who visit SARRC, most of which has been stored inadequately, in stacks on makeshift shelves and the floor, with audio and video items in danger of deterioration. Half the print run of a major 1950s journal was lost to termites a few years ago. Though much of this has recently been addressed, via a collaborative project with Dr Mahvish Ahmad at the London School of Economics through a grant from the Modern Endangered Archives Program at the University of California Los Angeles that ran from 2020 to 2021, it is crucial that SARRC remains financially sustainable into the future.
We need further funding to cover the daily costs associated with the physical maintenance of SARRC as an archive and research centre, as well as for the maintenance of our website and online search catalogue. For these activities, we ask for your help in raising funds to expand accessibility to the collection.
You are welcome to donate as much as you can give to SARRC, there is no minimum or maximum amount. However, we prefer smaller, regular donations to large, one-time grants. Therefore, for international supporters, we suggest a monthly donation in the range $30 to $50. For Pakistan-based supporters with some financial means, we suggest between PKR 1000 and 10,000.
If you are interested in becoming a SARRC donor, we ask you to fill out the following contact form
Our Donors
We would like to give a special thanks to the following donors for supporting SARRC over the years: